Farm-house Il Pratone
Pomarance (Pisa) - Podere Samanta 74 (Map)








Share your opinion
Book and save!

Check in: Thu 24-05-2013

Check out: Thu 26-05-2013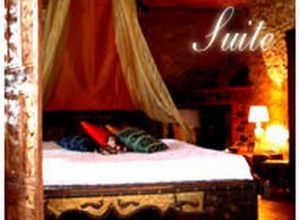 Suite apartment - La Stallina
Kitchenette,Kitchen,Typical Furnishings,Fireplace,Nice View,Shared Garden,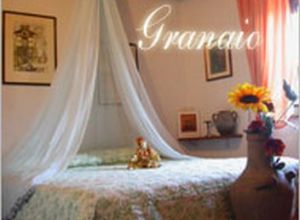 Two-roomed apartment - Il Granaio
Kitchenette,Kitchen,Typical Furnishings,Nice View,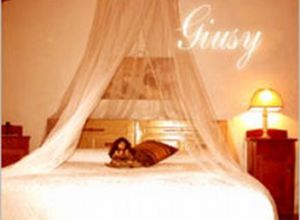 Apartment (3 rooms) - Appartamento Giusy
Kitchenette,Kitchen,Typical Furnishings,Fireplace,Nice View,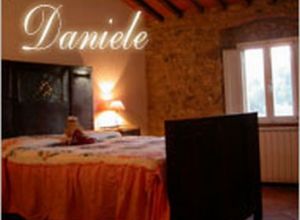 Apartment (3 rooms) - Appartamento Daniele
Kitchenette,Kitchen,Typical Furnishings,Fireplace,Nice View,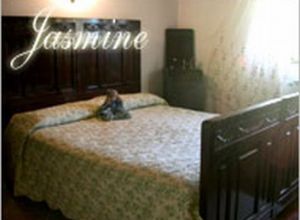 Apartment (3 rooms) - Appartamento Jasmine
Kitchenette,Kitchen,Typical Furnishings,Nice View,

Night (2 Nights) - 280 Euro
DESCRIPTION FARM-HOUSE IL PRATONE
In our farm you can spend relaxing holidays and nice week-ends in the middle of the peaceful tuscan country. We raise a range of farm-animals and grow organic cereals, fruits and olive-trees.
SERVICES FARM-HOUSE IL PRATONE
Our organic farm can offer many educational activities, first of all to demonstrate the processing of cheese, ricotta cheese and yogurt, and Daniel Francis, cooking classes and demonstrations of how does our home-made pasta, our jams and our cakes Flint and Giusi and Jasmine. these products that you can enjoy in our typical restaurant located within the company. We have a nice pool and a spacious lawn surrounding the pitch with mini-mini-soccer and volleyball. We have a riding school and a cozy spa a few miles. We are close to many Tuscan cities like Florence, Pisa and Siena and close to Volterra and San Gimignano, and famous of the geysers geothermal power station Larderello.Distance in km
110.241 Arezzo
Bologna 143.94
68.053 Florence
70.788 Livorno
78.196 Lucca
71.749 Pisa
70.852 Pistoia
48.403 Siena
DESCRIPTION ROOMS
The rural home is divided in 5 comfortable flats: 3 three-room of about 70/75 square meters, 1 two-room of about 50 square meters and 1 studio flat of about 40 square meters. Each flat is composed of a cooking area and its utensils, bedrooms with additional beds, bathroom and veranda/external area and some flat also have a fireplace. Outside you can find a special space for the barbecue with woods, a parking area and a swimming pool (12,5x6,45) for you to enjoy and relax.
BREAKFAST
The kitchen is supervised by the owners themselves and their children (but the rooms have a kitchenette).
Cheese, cottage cheese, yogurt, made with ancient methods and the typical Sardinian cuisine and Tuscan, can be enjoyed by our guests in small inn at the entrance of the business, nice and cozy space is heated by the fireplace on cold days in winter and is accompanied by a large verandah for warmer seasons
SURROUNDINGS
You can forward on foot in the land business for pleasant walks or observe the plants and flowers characteristic of a border zone between the continental and Mediterranean climate.rnrnInside the property there are also a pond, an old coal cellar, now no longer used, and the excavations of alabaster, the typical stone molding Pomarancina.rnrnYou can also indulge in trekking-riding on horseback, with athletes Hannoveraner, accompanied by a guide certified riding for adults and children. Furthermore, guests can participate in business activities, such as the cheese or the milking of cattle.rnFrancis and Daniel are always available to make the clients also of systems of organic farming. With Pietrina you can attend cooking classes. Museums and Etruscan archaeological sites, many medieval villages, museum of Geothermal Energy in Larderello.
SERVICES FARM-HOUSE
Restaurant
Breakfast Room
Disabled Access
Wireless Internet
Garden
Park
Outdoor Pool
Pets Welcomed
Credit Card Accepted
Luggage Storage Service
Spa
Riding
Mountainbikes
Free Guest Parking
Barbecue
Kitchenette
Kitchen
Typical Furnishings
Fireplace
Minifridge
Satellite Television
Heating
Nice View
Fan
Shared Garden
RATES FARM-HOUSE IL PRATONE
Minimum Price
Maximum Price
Price per person per night

25 €


50 €


Price double room per night


50 €


100 €


Triple room Price per night

75 €


150 €


Price family room per night

100 €


180 €


Notes on prices: I prezzi variano a seconda dei periodi e dal tipo di sistemazione degli appartamenti
RATES

MAP
Podere Samanta 74 - Pomarance - (Pisa)
GUEST REVIEW IL PRATONE


Share your opinion
Couple -

6/2012
Abbiamo soggiornato nel ponte del 2 giugno, ci siamo trovati divinamente accolti dalla gentilezza e simpatia della famiglia,dal posto meraviglioso e dalla estrema bontà del loro cibo. Pietrina e' una persona fantastica come del resto tutti quanti, l'appartamento il granaio è bello comodo e spazioso e pulitissmo, il cibo biologico estremamete buono, la piscina bellissima e la tranquillità del verde che circonda tutto ci hanno donato 2 giorni di relax assoluto. Torneremo sicuramente. Elena e Fabri
Couple -

4/2012
Troppo buoni i malloreddus cucinati da Pietrina :-) e anche tutte le fantastiche tortine!!!
Couple -

10/2011
We spent a great night in Il Pratone, coming from France. Great food and warm atmosphere. Petrina is a very gentle person, she cooks very well. We loved the breakfast as well.
Family with children -

10/2011
Un posto meraviglioso, un'oasi di pace dove lo sguardo spazia a 360 gradi sulle dolci colline toscane. Ottima l'ospitalità e grande la cortesia di tutta la famiglia... e che dire della cucina di Pietrina... eccellente. Consigliato a tutti per un fine settimana rigenerante.
Family with children -

8/2011
Couple -

7/2011
Una settimana di puro relax in un posto davvero incantevole, paesaggi stupendi per non parlare dei piatti serviti da Pietrina con tanta passione, il tutto per farti sentire davvero come a casa
Couple -

6/2011
parlando da invalido è un posto doc si vive veramente bene con tutti i confort di casa si raggiunge facilmente con poche indicazioni. mitica accoglienza sarda. eccezionale cucina di pietrina. provate per credere. andrea Grazie pietrina... il posto è favoloso... si mangia da diooooo torneremo spero presto. la prossima volta voglio vedere come viene fatto il formaggio... Ciao veronica
Family with children -

4/2011
Family with children -

4/2011
Couple -

5/2011
Family with children -

8/2010
Wonderful holiday!!!!
An unforgettable holiday, the friendly owners and very nice gentlemen!! Many animals that liked to our children and the kitchen of Mrs. Pietrina was wonderful!! We recommend it to all! Lucy and Family Wonderful holiday
Group of Friends -

2/2011
vacanze tra amici
Siamo stati benissimo e che cucina!!buonissimo il formaggio. I propritari gentilissimi , sembrava di essere a casa!
Couple -

9/2010
Group of Friends -

6/2010
vacanza indimenticabile
posti bellissimi , vera campagna toscana. non parliamo della cucina , troppo buona, la signora Pietrina oltre ad essere gentilissima e simpaticissima in cucina è una dea. Lo consiglio anche per la posizione che è ideale per visitare le più belle città della toscana.
Group/organized tours -

5/2010
Un bel weekend con tanti amici
Memorabile la cena al ristorante!
Couple -

6/2010
Un week end rilassante e romantico
Un appartamento delizioso e provvisto di tutto, i gestori gentilissimi con la signora Pietrina che è una cuoca eccezionale! Il loro formaggio l'abbiamo divorato. Anche il nostro gattino non vede l'ora di ritornare. Lo consigliamo! Cristian e Maria
Group of Friends -

2/2010
Couple -

9/2009
Relax e ottima cucina
Ci siamo trovati davvero benissimo. Abbiamo trovato tutto quel che cercavamo: relax, comfort e un'ottima cucina tipica toscana con influssi sardi :) Davvero un'ottima scelta
Couple -

7/2009
Un vero agriturismo
Un posto davvero bello; i gestori gentilissimi e la cucina di Pietrina è veramente eccellente. Consigliato a tutti. Enrico