Casa-rural Baglio Lauria
Contrada Crocifisso - Ciccobriglio, 92023 Campobello Di Licata (Agrigento) - Sicilia Mapa
---
A partir de 70 a 70 Euro
Precio habitación doble por noche
---
Descripción Baglio Lauria
Baglio Làuria is an ancient hermitage belonged to the Franciscan monks situated on an upland 300 metres above sea level, in the municipality of Campobello di Licata (Agrigento). It was purchased by our ancestor, Paul Làuria, in the second half of the nineteenth century, after the Italian Unification. The farm, of about 50 acres, was initially addressed to the cereal-livestock production, but now is cultivated with vineyards and olive groves; from these, we get a great extra-virgin oil used in the preparation of the dishes and offered to all our guests. Our property, with its eighteenth-century origins, was carefully restored and now is used to receive everyone who needs some rest deep in the sunny Sicilian countryside and wants to enjoy the island's traditional cuisine.
Cod: 19084010B519437
Descripción habitaciones
In a quiet location surrounded by nature, the house is divided into 3 apartments for families and 4 bedrooms (double/twin), all tastefully furnished and with private bathroom, looking out over the surrounding vineyards and olive groves. Guests wake up to a delicious breakfast with homemade jams.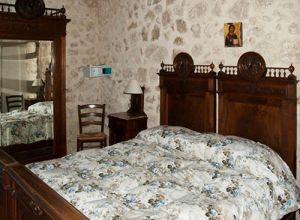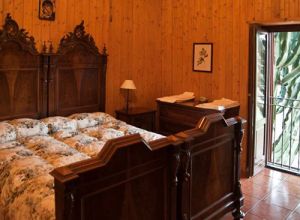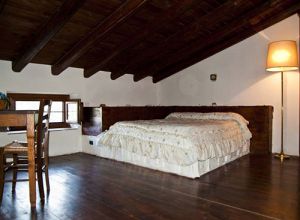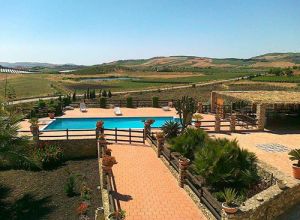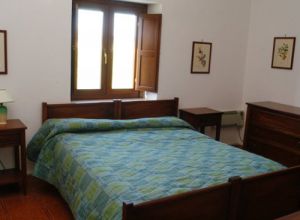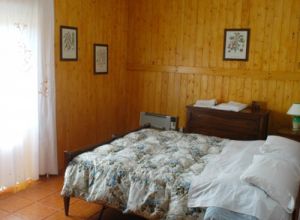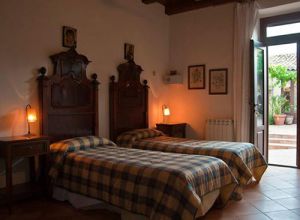 ---
Precios Casa-rural
| | Precio MÌnimo | Precio Máximo | |
| --- | --- | --- | --- |
| Precio por persona por noche | 35 | 35 | |
| Precio habitación doble por noche | 70 | 70 | |
---
Servicios Casa-rural
Come here and find your way to enjoy the holidays: the large garden surrounding the common areas and the Baglio itself are fenced for the safety of your children. While admiring the landscape you can dive in the pool and relax under the shadow of a large patio. We offer: restaurant, disabled facilities, swimming pool, enclosed parking, pets allowed, free Wi-Fi (only in the common area), laundry service.
Sala De Desayuno
Acceso Para Minusv·lidos
Wireless Internet
Piscina Descubierta
JardÌn
Tarjeta De CrÈdito Aceptado
Restaurante
Sala De Conferencias
Aparcamiento Gratis
Mobiliario TÌpico
Secador De Pelo
Panorama Precioso
JardÌn Com˙n
---
Restaurante Casa-rural Baglio Lauria
With care and mastery, the hosts will prepare for you typical sicilian dishes making use of only local products. Wine and extra-virgin olive oil are produced in our own farm and are available in our shop. Depending on the season, we serve fruits and vegetables produced in our farm. We provide also gluten free and biological menus, both available upon previous request and with a difference in price for the biological ones.
a persona
:
25
Restaurante abierto al público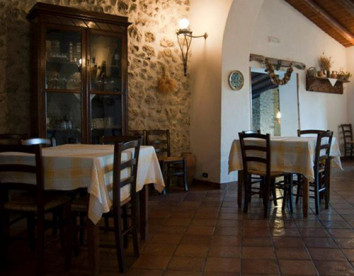 Restaurante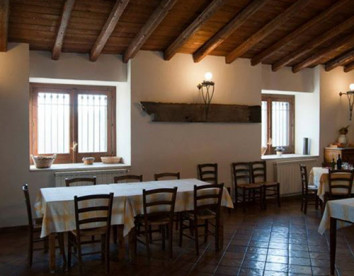 Restaurante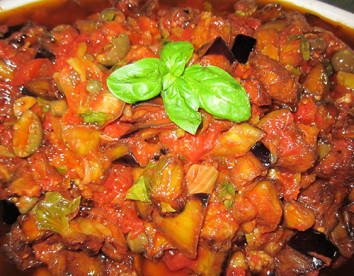 Restaurante
---
Desayuno
---
Alrededores (Campobello di Licata)
Baglio Làuria is located in the southe Sicily, in the middle of a wide countryside, 10 minutes far from Campobello di Licata. We are 30 km far from Agrigento: the wonderful Temple's Valley is about 40 minutes by car. When you'll come here, you can also visit the wonderful Punta Bianca with its white cliff and the baroque monuments in Naro, both reachable within 25 minutes.
---
Mapa
Contrada Crocifisso - Ciccobriglio, 92023 Campobello Di Licata - Agrigento - Sicilia
---
Opiniones Casa-rural Baglio Lauria
Evaluaciones Baglio Lauria
| | |
| --- | --- |
| Limpieza : | |
| Ubicación : | |
| Calidad : | |
| Servicios : | |
| calidad /Dinero : | |
(Adultos)
De la gentillesse des propriétaires à la beauté de l'endroit, tout est absolument parfait. Nous y sommes restés un mois entier, c'est dire ! (Excelente)
(Adultos)
Très belle maison bien tenue, propre et accueillante. La cuisine est très bonne et copieuse, la piscine agréable. Nous y reviendrons et merci encore aux propriétaires pour leur gentillesse. (Bueno)
(Adultos)
Siamo una coppia del piemonte che sono stati presso questa struttura per una settimana, la terza settimana di settembre. L'accoglienza è stata spettacolare, il posto magnifico e ben curato, la camera pulita e il cibo casalingo , genuino, buono ed abbondante. Il rapporto qualità prezzo ottimo. La posizione è ottima nel caso in cui uno voglia girare la zona dell'agrigentino, un pò meno se lo scopo del viaggio è fare solo mare. Ringrazio i proprietari per tutto e se avremo occasione torneremo. (Excelente)