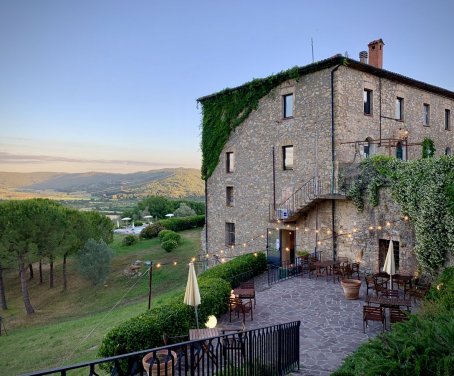 Farm-house San Ottaviano
Monterotondo Marittimo - Grosseto - Tuscany ( マップ)
オファーの詳細:
Italian Republic Day (Monterotondo Marittimo)
宿泊タイプ : 自然の旅行
滞在のタイプ: ベッド&ブレックファースト
夜: 2
客: 2
アパートについて 180 Euro
アパートについて: 165 Euro
Spring In The Tuscan Countryside Welcome To Our Organic Farm! The Perfect Destination For Lovers Of Nature, Gastronomy And Adventure. Here, We Offer: Visits And Tasting In Our Agricultural Brewery Lessons And Horseback Riding Farm-to-table Restaurant, 2 Panoramic Swimming Pools, Farm Animals, Marked Trails And Guided Trekking, And More ... All In A Historic Farm In The Val Di Cornia! Free Brewery Visit In June! Contact Us!
( オファーの詳細)