Schreiben Sie direkt an den Besitzer, um den besten Preis für Ihren Urlaub zu erhalten
Beschreibung Boule De Neige
We started off in agritourism – holidays on a working farm – about 20 years ago, with the opening of Boule de Neige. It is a way of life that is dear to our hearts: we make every effort to ensure that both our products and our hospitality are of the highest quality. Our guests stay in a completely renovated farmhouse on three floors that overlooks the fields and mountains of the Valtournenche valley, which leads up to Monte Cervino (the Matterhorn). On the ground floor is the small and friendly dining room, where guests can enjoy the region's traditional dishes accompanied by excellent local wines. Each of the upper floors contains a double room and a small apartment with terrace. The wooden furniture is in classic Valdostan style, which makes for a warm and homely atmosphere.
Betten verfügbar: 12
Typologie:
Wohnungen Zimmer
Services Ferienbauernhof
Frühstücksraum
Wireless Internet
Hunde Erlaubt
Lokale Erzeugnisse
Frei Parken
Kochnische
Haartrockner
Fernsehen
Gemeinsamer Garten
Zimmer
The cottage contains two double bedrooms, each with its own bathroom and shower, and two two-room apartments. Both the latter accommodate four people and comprise a bedroom, a kitchen/living room with double sofa bed, and a bathroom with shower. In total, Boule de Neige has 12 beds. The bedrooms and apartments are provided with every convenience, including independently controlled heating, shared washing machine and hair dryer. Guests can choose between hiring the apartments, bed and breakfast, and a stay on half-board. A large number of products can be bought at the farm, such as butter, cheese, meat, vegetables, eggs, jams and berries. Dogs are allowed in the apartments. Cleaning is carried out in the bedrooms but not in the apartments. Linen is provided in the bedrooms and, upon request, in the apartments.
Restaurant Ferienbauernhof Boule De Neige
Boule de Neige has a farmhouse restaurant, which is available upon booking and for a maximum of 30 people. Elsa, the chef, will delight you with traditional Valdostan dishes – seuppa valpellinentse, gratin valdôtain, crepes with herbs and Cheese Fondue, beef stew and polenta made with butter and Fontina cheese, gâteau de Saint Pierre – and the specialities of the house. These are borage gnocchi (dumplings), gnocchi stuffed with home-made ricotta cheese and herbs, potato gnocchi with Fondue, roast veal stuffed with eggs and spinach, and pickled meat cooked in sauce.
The menus vary every day and according to the time of year. Meals cost 25 euros, excluding drinks. Children's portions are at reduced prices. The following can be requested upon booking: Vegetarian menu; Gluten-free menu; Cheese Fondue menu.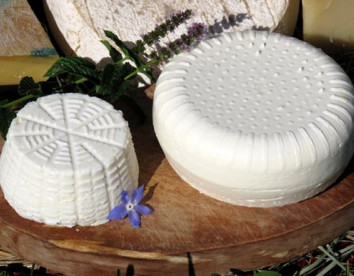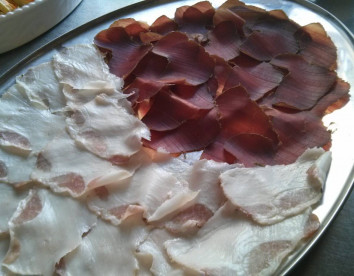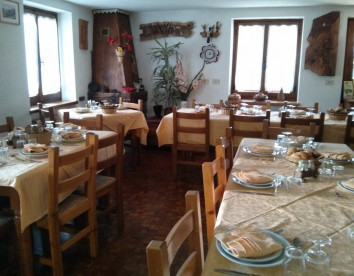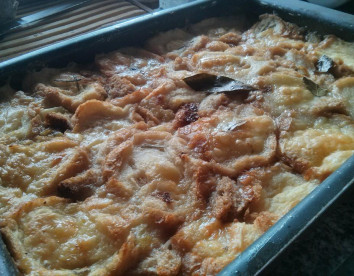 Umgebung
Torgnon is a lively resort enjoying a very sunny location and is suitable for holidays at all times of the year. In summer, the extensive fields and woods that surround Torgnon are ideal for pleasant outings in an unchanged alpine setting. In winter, lovers of winter sports have excellent facilities at their disposal, thanks to the extensive Chantorné complex: 20 km of downhill ski slopes equipped with artificial snow machines; cross-country skiing with circuits of 3-5-7.5-10 km; and a winter park with two conveyer belts.
Preise Ferienbauernhof
| | Untergraben Preis | Höchstpreis | |
| --- | --- | --- | --- |
| Preis pro Person pro Nacht | 40 | 45 | |
| Reis Doppelzimmer pro Nacht | 50 | 60 | |
Karte
Frazione Mazod, 16, 11020 Torgnon - Aosta - Aostatal
Gästebewertung Boule De Neige
| | |
| --- | --- |
| Saubere Zimmer / Appartement : | |
| Lage : | |
| Qualität Zimmer : | |
| Dienstleistungen : | |
| Geld : | |
(Paar)
Gut
(Familie mit Kindern)
Gut
(Familie mit Kindern)
Ottima soluzione!! Grande cortesia, ottima cucina. Ausgezeichnet
(Familie mit Kindern)
Ausgezeichnet
(Gruppe von Freunden)
Ausgezeichnet
(Paar)
Ausgezeichnet