Write directly to the owner to receive the best price for your vacation
Description La Botte
The farmhouse has a spacious and welcoming rustic. The dining room with a beautiful fireplace can accommodate up to 100 people outside also has a fantastic playground for younger guests and a backyard with animals. And 'situated on a hill and offers a splendid views of the surrounding landscape is surrounded and immersed in nature, the clear and pure air and tranquility of the environment offer a relaxing and comfortable holiday. the farm also has rooms equipped with all comforts for a dream vacation.
Services Farm-house
The spacious property and welcoming rustic rooms with air conditioning is located in the province of Benevento Fragneto Monforte on a hillside surrounded by nature. The kitchen serves unique flavors and ancient accompanied by excellent local winesAttractions / activities nearby:• Natural parks• Museums and galleries• Artistic and historical sites• Spa - SpaSport and activities in the surrounding area:• Hiking• Bird watching• ShoppingReservation: We only accept bank transfer and credit pay for items.
Restaurant
Breakfast Room
Internet
Garden
Pets Welcomed
Mountainbikes
Free Guest Parking
Barbecue
Television
Heating
Nice View
Description rooms
The Farmhouse La Botte has 5 bedrooms all with en-suite bathroom 20sqm. F1: double bedroom with 2 beds, 2 the room: bedroom with 2 additional beds, 3 the room: bedroom with 2 additional beds, 4 the room: double or single room with 1 extra bed, 5 the room: room bedroom with 2 additional beds.Sleeps: 20Closed: always open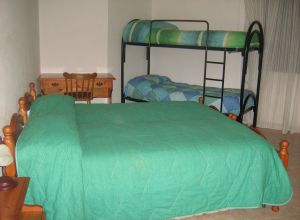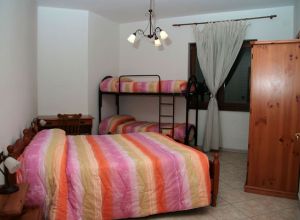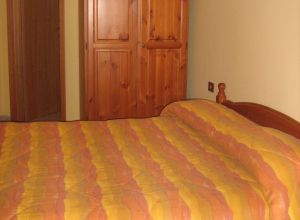 restaurant Farm-house La Botte
Home cooking and traditional:Appetizer of the house: Ham, salami and cheeseAppetizers: Bruschetta different, croquettes, arancini, various pizzasFresh pasta: cavatelli, lasagna, fettuccine, ravioliMeat: Chicken and stuffed rabbit, mixed grill, bacon baked in foilSott'olii and pickles: Eggplant, stuffed peppers, broccoli,Giardiniera, Zucchini, ArtichokesWines of 'company: Aglianico, Barbera, Sangiovese, Falanghina.The kitchen serves unique flavors and ancient accompanied by excellent local wines.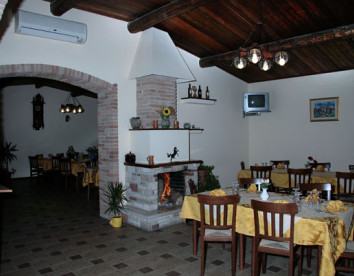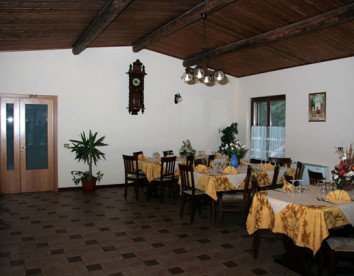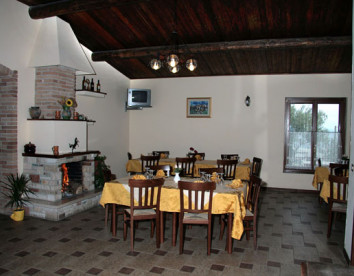 Surroundings
Fragneto Monforte is rich in events such as the blue beer festival in August , the international gathering of hot-air balloons with various attractions and shows in the last week of May and in the first week of October , where it is also possible to book for the flight on a hot air balloon at tel .0824/993674 , info @ volareinmongolfiera.it and the program is on the site www.volareinmongolfiera.it . In addition there is the international exhibition of folk groups in August . For fans of local products are on sale meats, cheeses , olive oil, wine . In the immediate vicinity at 15 km there is the birthplace of Padre Pio of Pietrelcina . At about 10km there is the archaeological site of Altilia . At 8 km there is the shrine of Saint Lucia located in a cave in Sassinoro . About 5 km there Morcone place where every year the first week of January is the manifestation of the nativity scene . At about 10 km there Benevento with the arch of Trajan and various archaeological sites .
Rates Farm-house
| | Minimum Price | Maximum Price | |
| --- | --- | --- | --- |
| Price per person per night | 25 | 30 | |
| Price double room per night | 40 | 50 | |
| Triple room Price per night | 55 | 65 | |
| Price family room per night | 70 | 80 | |
Map
C/da Monterone Alto 14 , 82020 Fragneto Monforte - Benevento - Campania
How To Reach Us
(http:// Maps.google.it / Maps? Hl = En & Tab = Wl) Until The Turn Caianello Turn Right Ss 88 Benevento Continues In Campobasso Campobasso Ss 88/stradastrada State - Morcone Output Fragneto M.