Detail Offer:
Farm-house Prato Grande
Via Delle Piane 3, 40050 Loiano (Bologna) - Emilia-Romagna Map
DOGGY DAYS - SCONTO 20%
For person 56 Euro
Typology : Nature
Choose: Overnight
From: Thursday 16 May 2024
Valid until: Saturday 25 May 2024
Nights: 2
Guests: 2
COD: CD1489_1400152427
NB: This offer has been inserted directly by the manager and is exclusive only for Agriturismi.it users
Request Quote
OFFERS FARM-HOUSE PRATO GRANDE (Offers found!)
DOGGY DAYS - SCONTO 20%
Typology: Nature
Choose: Overnight
From: Thursday 16 May 2024
Valid until: Saturday 25 May 2024
Nights: 2
Guests: 2 Euro 56 for person
Detail Offer
---
From 30 to 35 Euro
Price double room per night
---
Description Prato Grande
The Farmhouse Prato Grande is located in Loiano, in the province of Bologna and near Florence. The Farmhouse is provided with 6 apartments for 2 to 6 people endowed with bathroom, sitting-room with kitchen area and all comforts.
Typology: Apartments Rooms
Description rooms
The six apartments, built the stable and the barn, have separate entrance and mantain the original structur as the wooden beams and terracotta floors.The apartments include a living room with kitchenette, double and twin rooms, single rooms, bathroom with lavatory and shower and are equipped with satellite TV and fax-modem connection.The kitchen is equipped with all appliances.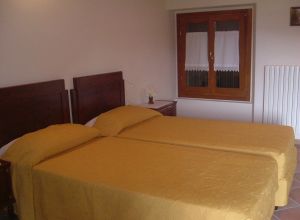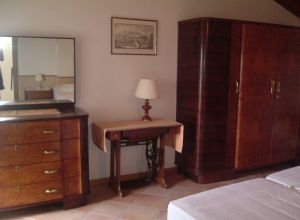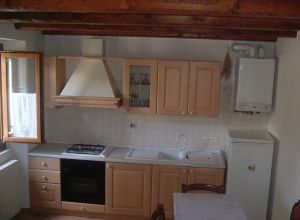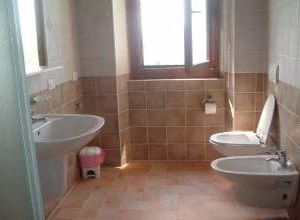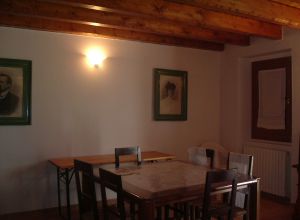 ---
Rates Farm-house
| | Minimum Price | Maximum Price | |
| --- | --- | --- | --- |
| Price per person per night | 30 | 35 | |
| Price double room per night | 30 | 35 | |
---
Services Farm-house
Among the activities that you can practice: tennis, soccer, walking in the quiet of the woods, the meadows, through the hills and discover the animals that inhabit them. To taste our typical products: fresh fruits in different seasons like cherries, plums, apricots, walnuts, chestnuts, mushrooms, truffles and wine.
Breakfast Room
Free Wifi
Garden
Free Guest Parking
Kitchen
Typical Furnishings
Hairdryer
Phone
Television
Satellite Television
Nice View
Shared Garden
---
Surroundings (Loiano)
There are many places that worth a visit as the city of Loiano, the ruins of Mount Bibele, the Park of Martina, Mount Oggioli, the Astronomical Observatory of Loiano, the old water mills along Savena River, art cities like Bologna and Florence. 2 km away there is the town where Gianni Morandi was born, Monghidoro. The Alpe di Monghidoro is very interesting from a naturalistic point of view: has got walking paths and allows splendid views of the Alpe to the Adriatic. There are numerous picnic areas. On the road SP65 there is an ancient customs house that divided the Pontifical State and the Grand-Duchy of Tuscany, then there are the mountain passes of Raticosa and Futa and finally Florence, rich in art and culture.
---
Map
Via Delle Piane 3, 40050 Loiano - Bologna - Emilia-Romagna
---
Ratings Farm-house Prato Grande
Guest Review Prato Grande
| | |
| --- | --- |
| Clean Room / Apartment : | |
| Location : | |
| Quality rooms : | |
| Services : | |
| Quality/ money : | |
(Group of Friends)
siamostati veramente bene (Excellent)
(Family with children)
Ho passatp una settimana all'Agriturismo Prato Grande, bellissima la struttura, un antico casolare restaurato e gentilissima la signora Ernestina! Torneremo di sicuro! (Excellent)
(Couple)
(Excellent)