Farm-house Mamma Chica
Via Carpena Di Marinasco 4c - Località Cozzano, La Foce, 19134 La Spezia (La Spezia)
This Property Is Not Currently Available On Agriturismi.it
Description Mamma Chica
Our farm covers an area of 6 hectares and is ideal for those who want to immerse themselves in the nature of the Ligurian countryside, have a direct contact with traditions and culture because it is located in the historic village of cozzano. The quiet, the silence, the scents of the village are the masters of our farm and will make you spend a relaxing holiday. Hospitality and kindness are a point of strength and pride, always ready and willing to meet the needs of the customer in making him know and taste our usual and new products.
Services Farm-house
Free Wi-Fi, Private parking, Swimming pool, Meadow, Gazebo, Restaurant, Maps, Local produce.
Breakfast Room
Internet
Park
Outdoor Pool
Garden
Pets Welcomed
Credit Card Accepted
Luggage Storage Service
Restaurant
Riding
Fattoria Didattica
Agri Camping
Barbecue
Bar
Typical Product Market
Free Guest Parking
Kitchenette
Typical Furnishings
Fireplace
Television
Heating
Nice View
Shared Garden
Description rooms
Family management of the whole farm and mini apartments with independent entrances, surrounded by nature, which enjoy all the amenities you will need. Guests can also enjoy free use of other attractions such as swimming pool, open space, gazebo etc... The apartments have a kitchenette but the restaurant is always open and you can organize your stay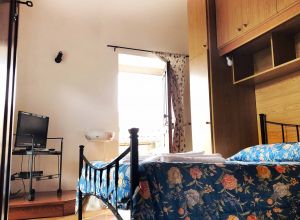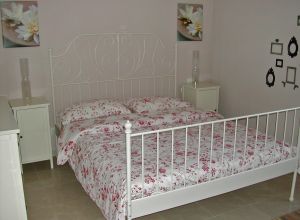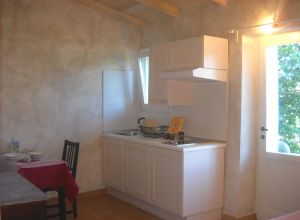 Breakfast
Breakfast can be requested at the time of booking or during check in, for the requested days. In our restaurant you will be served a hearty typical Italian breakfast with fresh products from our farm and prepared every day with our hands: coffee, cappuccino, tea, juice, tart, toast, bread etc... We will be happy to meet your every request or special need.
Surroundings (La Spezia)
Coming from Mamma Chica and forgetting the stress, the chaos, the pollution of the city. We are in the heart of the hills of La Spezia, in a central location with respect to the best attractions of the area such as Portovenere and the Cinque Terre, which you can reach by car (20min) or train or through the many paths that pass right through the Agriturismo. The Magra River is less than 15 km from which you can then continue your visit to historic Tuscan villages to get to the Montemarcello Park.
Map
Via Carpena Di Marinasco 4c - Località Cozzano, La Foce, 19134 La Spezia - La Spezia - Liguria
How To Reach Us
Motorway Exit Of La Spezia And Take The S.S.1 Direction Genoa - Loc.La Foce; Take The Junction To COZZANO And Continue For 1.5 Km; We Are On The Right, Continue In The Climb And Park
Railway Station Of La Spezia Centrale; Continue With Bus N° 15 - 16 La Foce (SP)
Motorway Exit Of La Spezia And Take The S.S.1 Direction Genoa - Loc.La Foce; Take The Junction To COZZANO And Continue For 1.5 Km; We Are On The Right, Continue In The Climb And Park
This Property Is Not Currently Available On Agriturismi.it