Farm-house Valdinoto
Strada Provinciale Bochini-noto Km 3, 96012 Avola (Syracuse) - Sicily Map
---
From 100 to 200 Euro
Price double room per night
---
Description Valdinoto
The complex sits on a hillside just a few minutes from the sea and surrounded by the countryside of the famous Baroque city of well-known, popular destination for many of dell`arte history buffs. The beautiful and ancient city of Syracuse is only 15 minutes and allows you to combine relaxation of the beach at attractive historical and cultural excursions. The company covers an area of ​​100,000 square meters in which are inserted the various facilities and services (restaurant, swimming pool open at night, shooting l`arco, riding school, stables, bowling green, the area horseback riding, for organic greenhouses and vegetable gardens). They are available 34 beds, with the possibility of accommodation in double, triple, quadruple, or self-catering apartments, all air conditioned with mini-bar, electric kettle and private room services.
Cod: 19089002B506257
Single
Families with children
Groups of friends
School groups
Students
Bikers
Couples and boyfriends
Disabled people
Corporate groups
Typology: Apartments Rooms
Who we are
Among the Iblei hills, in an area full of historical and natural interest in the beautiful scenery of the river Cacipari today said the Cassibile River Valley, in a strategic position to reach nearly all Sicilian provinces. A few kilometers from the excellent baroque of Noto, the spectacular canyon of Cava Grande, the picturesque Modica, intense aroma of the sea Capo Passero. The Farm Noto Valley comes from a careful work by the owner Silvio, who decided in early 2000 to tuthe historic famil
Description rooms
The rooms available in double, triple, and quadruple, are around 10 including 2 independent suites with kitchenettes, living room and veranda antistante.Il rest of housing comes from the restoration of old tenements in the bare rock of the family residence, and are sites in the 10,000 square meters of all azienda.Tutte are equipped with toilets, air conditioning, heating, hair dryer, towels and night, refrigerator, electric kettle.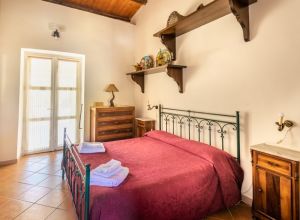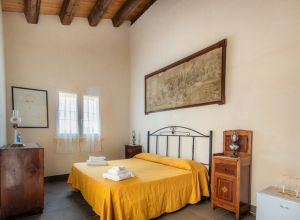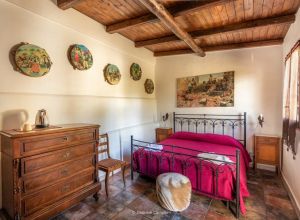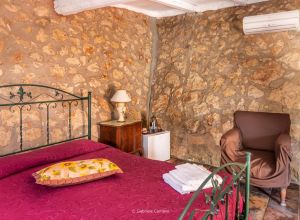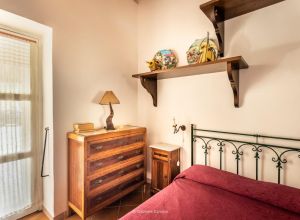 ---
Rates Farm-house
| | Minimum Price | Maximum Price | |
| --- | --- | --- | --- |
| Price per person per night | 80 | 160 | |
| Price double room per night | 100 | 200 | |
| Triple room Price per night | 120 | 240 | |
| Price family room per night | 150 | 260 | |
---
Services Farm-house
HORSE RIDING Ideal for those who want to get in close contact with nature, touch it, and listen to your breath. FREE WI-FI Public areas will enjoy a FREE 24H internet connection A PUTIA jams, pickles, wine, almonds, ecc..sono more and more the most popular gift ideas for those who want to take with them or their loved ones a bit 'of the experience and the taste of our land. LUNCH BAG Asking the morning, after breakfast, you can buy sandwiches, salads, grilled vegetables, and all that cool can be delivered in convenient packs picnic.
Breakfast Room
Disabled Access
Free Wifi
Park
Outdoor Pool
Laundry Service
Garden
Pets Welcomed
Credit Card Accepted
Luggage Storage Service
Restaurant
Solarium
Riding
Fattoria Didattica
Barbecue
Meeting Room
Grill Room
Bar
Typical Product Market
Ping Pong
Play Area For Children
Free Guest Parking
Kitchenette
Kitchen
Typical Furnishings
Hairdryer
Minibar
Minifridge
Heating
Nice View
Air Conditioning
Shared Garden
---
restaurant Farm-house Valdinoto
In the main body of the company is located the restaurant will welcome you with the warmth of a friendly and relaxed atmosphere, where you will feel at home from the first moment. Here you can taste our typical Sicilian cuisine with the flavors at a time, typically peasant imprint, each night will offer a buffet of fresh vegetables and appetizers of all kinds, which are the basis of the meals offered, with variables ranging from fresh pasta, the second of meat or fresh fish, in full compliance with quality standards deemed essential in the choice of the few materials not produced on the farm. A special mention goes to our wine, renowned in the world, Nero d'Avola dominates on the table. Here you will rediscover the scent of fresh bread, cooked with ancient oven technical wood ,. Enjoy the taste of fresh milk and dairy products, fresh ricotta, mozzarella, large selection of fresh and aged cheeses, combined with the best products of the earth ... The jams produced and packaged on site will take you back to the breakfasts in the country at grandma's house. ... .and yet, extra virgin olive oil, canned vegetables strictly handmade and vegetables in respect of ancient traditions, products dried in the sun .... We also offer excellent outdoor barbecues, at the pool or in the numerous internal open space company. The restaurant is reserved exclusively for our guests, max 35 seats, which will become for us part of the family during their permanenza.Inoltre in winter you can enjoy the warmth of the fireplace in our recipes that will cheer along with the cold evenings.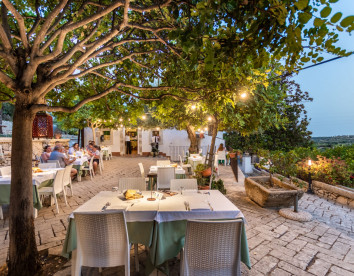 restaurant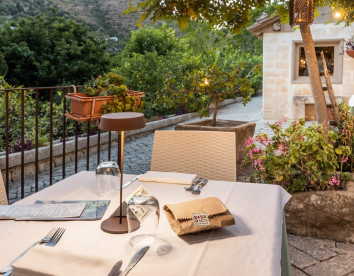 restaurant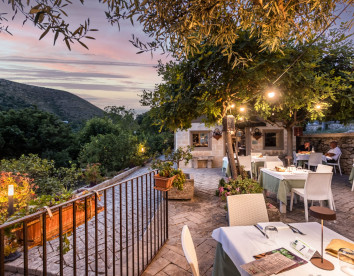 restaurant
Checkin: 24h / arrivals after 20 please contact beforehand / Delivery accommodation from 14
Checkout: by 10.30 am, late check-out, extra 10% on the last night cost by 12
---
Map
Strada Provinciale Bochini-noto Km 3, 96012 Avola - Syracuse - Sicily
---
Ratings Farm-house Valdinoto
Guest Review Valdinoto
| | |
| --- | --- |
| Clean Room / Apartment : | |
| Location : | |
| Quality rooms : | |
| Services : | |
| Quality/ money : | |
(Group of Friends)
Belle piscine beau domaine Très bon petit déjeuner Accès un peu difficile la nuit ! (Good)
(Couple)
(Excellent)
(Family with children)
(Excellent)
(Couple)
(Excellent)