Bed And Breakfast Baglio Spanò - Antiche Dimore Di Sicilia
C.da Triglia Scaletta, 91020 Petrosino (Trapani) - Sicily Map
OFFERS BED AND BREAKFAST BAGLIO SPANò - ANTICHE DIMORE DI SICILIA (Offers found!)
TRE NOTTI PRIMA ESTATE
Typology: Romantic
Choose: Bed & Breakfast
From: Monday 1 April 2024
Valid until: Wednesday 31 July 2024
Nights: 3
Guests: 2 Euro 175 For room
Detail Offer
SETTEMBRE 3 NOTTI ECONOMY
Typology: Romantic
Choose: Bed & Breakfast
From: Friday 1 September 2023
Valid until: Tuesday 31 October 2023
Nights: 3
Guests: 2 Euro 180 For room
Detail Offer
TRE NOTTI MEDIA STAGIONE
Typology: Tasting
Choose: Bed & Breakfast
From: Wednesday 1 May 2024
Valid until: Wednesday 31 July 2024
Nights: 3
Guests: 2 Euro 240 For room
Detail Offer
TRE NOTTI MAGGIO
Typology: Romantic
Choose: Bed & Breakfast
From: Wednesday 1 May 2024
Valid until: Thursday 30 May 2024
Nights: 3
Guests: 2 Euro 240 For room
Detail Offer
AGOSTO 7 NOTTI
Typology: Nature
Choose: Bed & Breakfast
From: Thursday 1 August 2024
Valid until: Saturday 31 August 2024
Nights: 7
Guests: 2 Euro 800 For room
Detail Offer
7 NOTTI FAMILIARE
Typology: Family
Choose: Bed & Breakfast
From: Monday 1 January 2024
Valid until: Monday 15 July 2024
Nights: 7
Guests: 4 Euro 740 For apartment
Detail Offer
SETTEMBRE 3 NOTTI FAMIGLIA
Typology: Family
Choose: Bed & Breakfast
From: Friday 1 September 2023
Valid until: Tuesday 31 October 2023
Nights: 3
Guests: 4 Euro 320 For apartment
Detail Offer
7 NIGHTS SUMMER
Typology: Romantic
Choose: Bed & Breakfast
From: Saturday 1 June 2024
Valid until: Monday 15 July 2024
Nights: 7
Guests: 2 Euro 540 For room
Detail Offer
TRE NOTTI FAMILIARE
Typology: Family
Choose: Bed & Breakfast
From: Monday 1 January 2024
Valid until: Monday 15 July 2024
Nights: 3
Guests: 4 Euro 330 For apartment
Detail Offer
---
From 70 to 200 Euro
Price double room per night
---
Description Baglio Spanò - Antiche Dimore Di Sicilia
The 'Baglio Spano 'feudal residence of the Marquis Nicholas Spano, has maintained its charm structural and landscape for its remoteness from population centers and for the conservation interventions that have exalted the peculiarities and original features. In the old cellars is served breakfast with typical products and jams made with citrus company. E 'can also enjoy dishes prepared by local housewives and local wines. Upstairs leads into a reading room with decorated floors and fine furniture, all original of the house. From here, a panorama of the past enchants the view to the sea (about a mile). The rooms, four of which are on the upper floor and two on the bottom are equipped with air conditioning and a private bathroom. Twenty minutes you can embark on trips to the islands Egadi with hydrofoils, or rent a boat and linger in the most beautiful coves. You can also hike through the nearby Marsala, Mazara del Vallo, islands of the Lagoon (Mozia), Selinunte, Segesta, Erice. NEWS: Pool in the orange trees plants
Cod: 19081024C103582
Experience the sea
Open air
Art and culture
Eat well
Relax
Meditation
Families with children
Bikers
Couples and boyfriends
Corporate groups
Typology: Rooms
Who we are
Have been managing my property with for about 20 years. Attention to detail and passion for good food are the details that make your stay at Baglio Spanò pleasant. Silence and tranquility do the rest for a special holiday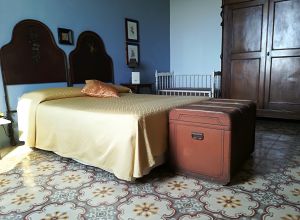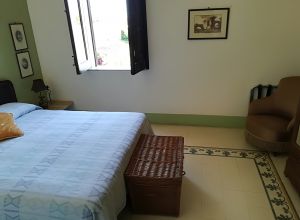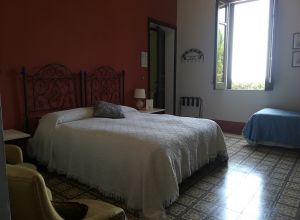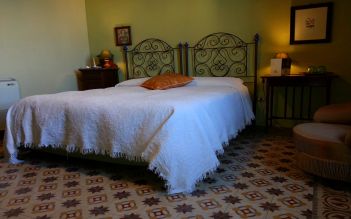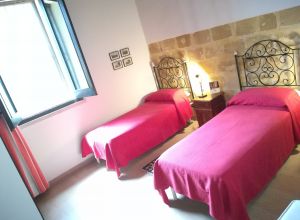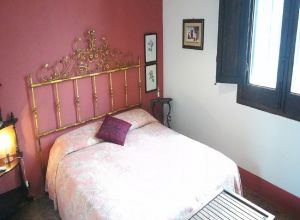 ---
Rates Bed And Breakfast
| | Minimum Price | Maximum Price | |
| --- | --- | --- | --- |
| Price per person per night | 35 | 90 | |
| Price double room per night | 70 | 200 | |
| Triple room Price per night | 100 | 240 | |
| Price family room per night | 120 | 280 | |
---
Services Bed And Breakfast
Breakfast Room
Free Wifi
Outdoor Pool
Laundry Service
Garden
Credit Card Accepted
Luggage Storage Service
Safe In Reception
Restaurant
Barbecue
Typical Product Market
Free Guest Parking
Typical Furnishings
Hairdryer
Bath
Heating
Nice View
Air Conditioning
Shared Garden
---
Breakfast
Breakfast is served in the citrus grove or in the ancient cellars now a dining area. Orange marmalade produced on the farm, fresh fruit, homemade croissants and croissants, cheeses, cured meats, eggs the proposed products Plus cereals, yogurt, milk, tea, coffee.
---
Surroundings (Petrosino)
Nature, history and folklore meet in the western Sicily, land of sea, sun and wind, where the evocative ruins follows both wild nature reserves both vineyards and salt expanses. Here are what that you cannot miss during this fantastic journey of history, art, unique scents and flavors. 1. The Egadi Islands, a corner of nature that can give you fantastic emotions: choose it for diving, enjoy stunning ocean scenery or enjoy the culinary delights. 2. Trapani, famous for its palaces, haughty and elegant, and its churches. It 'also known as the "city between two seas", since it juts out on a narrow strip of land that gradually narrows toward the end of Ligny Tower. 3. Erice is a small medieval village that dominates the port of Trapani; reach it along one of the most beautiful scenic Sicilian roads and take the opportunity to enjoy a walk in the "slow" pace of its narrow and picturesque streets. 4. At the south of Trapani we can find Marsala, fascinating city both from the historical and naturalistic point of view: reach the famous Saline and the island of Mozia. Do not miss pink surreal landscape and one of his sunsets while sipping one of the many local wines. 5. Mazara del Vallo - historic Sicily Saracen town - worth a visit for the entire historical center and its churches: be surprised by the elegance of the Norman palaces and intricacies of alleys that recall the North African casbah and do not miss its fizzy nightlife!! 6. Salemi, ideal for those who want to combine history and culture to being fascinated by roads and landscapes forgotten by time. Elected among the "Most Beautiful Villages of Italy", it is also called "City of Bread", for the baking tradition, which is also called a museum. 7. San Vito Lo Capo is a must for lovers of the sea ... The Zingaro Nature Reserve, characterized by a wild and unspoiled nature. 8. The Archaeological Park of Segesta, worth visiting even just to enjoy a breathtaking view of the gulf and the surrounding countryside.
---
Map
C.da Triglia Scaletta, 91020 Petrosino - Trapani - Sicily
---
Ratings Bed And Breakfast Baglio Spanò - Antiche Dimore Di Sicilia