Farm-house Bosco Del Gal
VIA PALAZZINA (la Stradina Vicino Al Distributore Del Metano) TRAVERSA VIA COSTABELLA 2, 37014 Castelnuovo Del Garda (Verona) - Veneto Map
---
From 76 to 92 Euro
Price double room per night
---
Description Bosco Del Gal
The farm is near Garda Lake (4. 5 km) and the beautiful city' of Verona. Located in the middle of the green remains outside the rumors of tourism while being connected to 200 meters from the highway where exactly turning right you can 'reach in few minutes the beautiful villages of the lake (Lazise, Sirmione, Garda, Bardolino, Peschiera.... .) and turning left in little more 'than 10 minutes to get to the beautiful city art Verona. The structure and 'family-run enriching. The silence and 'almost deafening and relaxation and' insured, with free access to our pool and jacuzzi spa. Free parking for our guests. Accomodation in 9 wide rooms furnished in neoclassic style with: in room air conditioning and heating digital television private bathroom with shower, wc and bidet free Internet WiFi Available services: refrigerator available for guests in the TV room century-old garden park with little farm, pond and aviary birds presale tickets for Gardaland, Movieland, Aquaparadise, Zoo, Sigurtà at a discounted price. PRINCIPAL DISTANCES GARDALAND 4, 5 KMs, (pre-sale tickets super discount) GARDA LAKE (PESCHIERA) 4, 5 KMs AQUATIC PARK CANEVA 5 KMS, (pre-sale tickets discount) PARK MOVIE STUDIOS 5 KMs (pre-sale tickets discount) PARK ZOO SAFARI NATURA VIVA 3 KMS, (pre-sale tickets discount) PARK THERMAL VILLA DEI CEDRI 3 KMS PARK GARDEN SIGURTA'10 KM, PARK AVENTURA JUNGLE ADV. 20 KMs VERONA 12 KMs, OPERA ARENA12 KMs LAZISE 7 KMS, BARDOLINO 10 KMs SIRMIONE 12 KMs GARDA 14 KMs GARDONE (VITTORIALE) AND SALO'40 KM, MALCESINE 40 KMs LIMONE 60 KMs MANTOVA 30 KMs VENEZIA (TREIN From PESCHIERA) 110 KMs,
Fun trips
Open air
Art and culture
Relax
For children
Families with children
Groups of friends
Bikers
Couples and boyfriends
Corporate groups
Typology: Rooms
Who we are
I'm Marco, I've been dealing with the farm for just over 10 years. My occupation, I like it because it gives me the opportunity to relate with people from all over the world. It is also a satisfaction at the time of departure to understand with the smile of the client that I have done my job well ...
Description rooms
Neo-classic rooms with private bathroom, heating-air conditioning, safe, hairdryer, bed linen and towels, courtesy set for personal hygiene.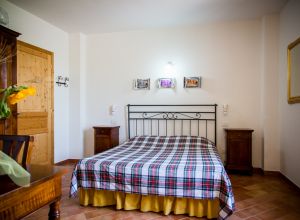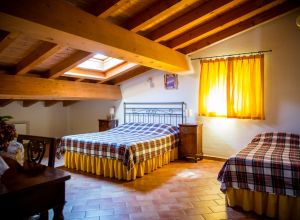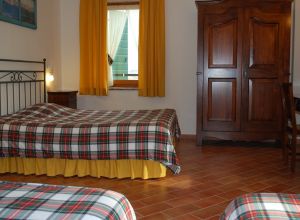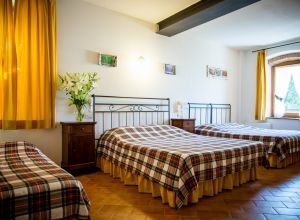 ---
Rates Farm-house
| | Minimum Price | Maximum Price | |
| --- | --- | --- | --- |
| Price per person per night | 38 | 46 | |
| Price double room per night | 76 | 92 | |
| Triple room Price per night | 101 | 117 | |
| Price family room per night | 121 | 137 | |
---
Services Farm-house
Buffet breakfast service, private pool, heated pool, tree house and children's play area, small pet zoo, picnic area
Breakfast Room
Free Wifi
Park
Outdoor Pool
Garden
Pets Welcomed
Credit Card Accepted
Luggage Storage Service
Safe In Reception
Design Hotel
Fattoria Didattica
Mountainbikes
Soccer
Typical Product Market
Play Area For Children
Free Guest Parking
Typical Furnishings
Safe
Hairdryer
Minifridge
Television
Heating
Nice View
Air Conditioning
Shared Garden
---
Breakfast
BUFFET BREAKFAST COFFEE, MILK, CHOCOLATE, TEA, CAPPUCCINO, JUICE A, C, E,, ORANGE JUICE, MARBLES, NUTELLA, HONEY, YOGURT, BUTTER, COOKIES, CROSTATA, CHOCOLATE CAKE, BISCOTTED SLICES, KORN FLAKES, CHOCOLATE RICE , MOUSLEI, CROASSANT, CIAMBELLE, CHOCOLATE CROASSANTS, MARGHERITA CAKE AND CHOCOLATE MADE IN THE HOUSE, BREAKFAST EGGS, BACON, WURSTEL, MIXED COUNTRY MIXED, CHEESE, BREAD OF VARIOUS TYPE AND OTHER YET.
---
Surroundings (Castelnuovo del Garda)
MAIN DISTANCES GARDALAND 4,5 KM (discount-discounts) LAKE GARDA (PESCHIERA) 4,5 KM WATER PARK CANEVA 5 KM, (reductions-discounts) PARK MOVIE STUDIOS 5 KM (reductions-discounts) PARK ZOO SAFARI NATURA VIVA 3 KM, (discount-discounts) THERMAL PARK VILLA DEI CEDRI 3 KM PARK GARDEN SIGURTA'10 KM, (reductions-discounts) ADVENTURE PARK JUNGLE ADV. 20 KM VERONA 12 KM, OPERA ARENA 12 KM LAZISE 7 KM, BARDOLINO 10 KM SIRMIONE 12 KM GARDEN 14 KM GARDONE (VITTORIALE) AND SALO'40 KM, MALCESINE 40 KM LEMON 60 KM MANTOVA 30 KM VENICE (TRAIN FROM PESCHIERA) 110 KM,
---
Map
VIA PALAZZINA (la Stradina Vicino Al Distributore Del Metano) TRAVERSA VIA COSTABELLA 2, 37014 Castelnuovo Del Garda - Verona - Veneto
---
How To Reach Us
Address For The Navigator Via Palazzina Castelnuovo Del Garda (Verona) 37014 (dirt Road Near The Gas Methane)
---
Ratings Farm-house Bosco Del Gal
Guest Review Bosco Del Gal
| | |
| --- | --- |
| Clean Room / Apartment : | |
| Location : | |
| Quality rooms : | |
| Services : | |
| Quality/ money : | |
(Family with children)
Ottimo in tutto e per tutto (Excellent)
(Family with children)
(Excellent)
(Family with children)
(Good)
(Couple)
(Excellent)