30 - 40 Euro
Price per person per night
Write directly to the owner to receive the best price for your vacation
OFFERS BED AND BREAKFAST LE FATE CORBEZZOLE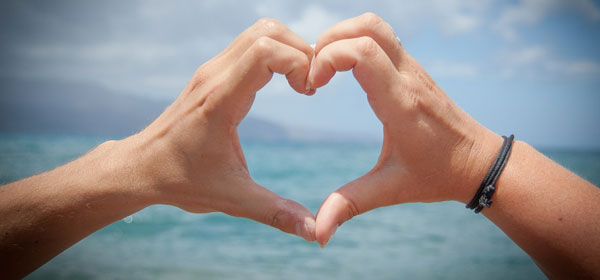 NATALE CON NOI.. VISITARE IL VENETO E' BELLO...
Typology: Romantic
Choose: Bed & Breakfast
From: Monday 9 December 2019
Valid until: Monday 30 December 2019
Nights: 2
Guests: 2
Euro 90 for person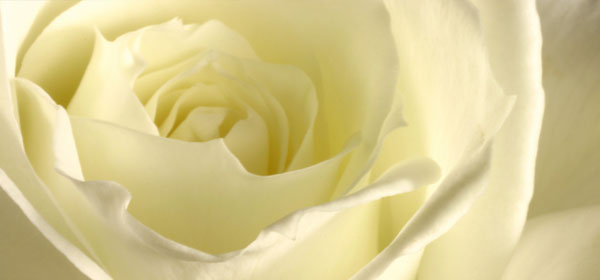 CAMERA SUPERIOR +COLAZIONE + CENONE TUTTO COMPRESO
Typology: Romantic
Choose: Halfboard
From: Monday 9 December 2019
Valid until: Monday 30 December 2019
Nights: 1
Guests: 2
Euro 200 for person
Description Le Fate Corbezzole
LE FATE CORBEZZOLE WARM ... OF CHARM ! The B&B is located in Romano d' Ezzelino, at the foot of the Grappa and one km from Bassano del Grappa, in one of the most beautiful tourist areas in the Veneto. Enchanting is also the host that the "Fate Corbezzole" provide for those who want peace and tranquility in a family atmosphere, for an alternative holiday in total freedom or for work, even for just one night. A stay very special where the quality of service is combined with a very affordable price. The " Bed & Breakfast " is combined with the typical restaurant Museum " obevecie" : a typical and well-known that in addition to breakfast for the guests has a tasty selection of dishes and specialties of the most authentic local cuisine, all in the frame of an Emporio -Mercatino with exhibition and sale of objects of the past. Fairies are waiting! For hospitality of enchantment, which will remain a magical memory.

Sleeping places: 10 Typology:
https://www.youtube.com/watch?v=X8UD6ELgGuE
Services Bed And Breakfast
Guests at B & B Le Fate Corbezzole will benefit from free parking and enjoy discounted rates for access to the swimming pool of the sports club located just 300 meters away. Pets are allowed on request with extra charge .
Covered Parking
Breakfast Room
Disabled Access
Internet
Laundry Service
Garden
Pets Welcomed
Safe In Reception
Restaurant
Design Hotel
Spa
Mountainbikes
Sauna
Turkish Bath
Typical Product Market
Free Guest Parking
Typical Furnishings
Safe
Hairdryer
Television
Heating
Nice View
Fan
Air Conditioning
Shared Garden
Typical Cuisine
Description rooms
Located in Romano d' Ezzelino , the B & B Le Fate Corbezzole , family run , is located 2 minutes from Bassano del Grappa and offers a sun terrace on the 1st floor , a patio and rustic rooms decorated with exposed wooden beams. Characterized by a particular style and personalized , each one different, with warm and friendly atmosphere , the rooms of this quiet property feature tiled floors and elegant furniture , free Wi - Fi , in-room refrigerator , safe, air conditioning and television.




restaurant Bed And Breakfast
Osteria sympathy .... Beware of imitations. Also because the typical restaurant "Robevecie" Museum, in Fellette of Romano d'Ezzelino on the outskirts of Bassano del Grappa, is a truly unique place. A mixture of good and genuine typical Venetian cuisine, hospitality and friendliness guaranteed by the innkeeper Claudius Oriella collector copyright. The result of these ingredients is an inn one of a kind, that next to the counter of specialty has a small but well-stocked museum-market of objects, antiques and modern. A cozy and very special atmosphere that combines the exhibition of rare and unobtainable elsewhere things at the proposal of the best local food and where you can taste, thanks to the passion and love of chef Claudio for the authentic values ​​of our land, the dishes simple traditional. Just enter the venue to notice being in a place where time seems to stand still: a journey through the history of past generations and peasant traditions narrated by hundreds of pots, tools, curiosity and old equipment that decorate. In the midst of such abundance of memories of yesterday, the spirit of this is represented by the innkeeper Claudius and his son Paul who welcome the customers with a smile and the typical joy of the people of these parts. And, the good humor to good eating, is a short step. From quick snack to a dinner-tasting of typical Venetian cuisine, there is something for all tastes: always full of sophisticated and characteristic products of the territory. Local was also selected by the guide "Inns of Italy - Slow Food", and is now a consolidated reference point for food roads in Veneto, appreciated and visited by customers from all over Italy. for person: 20
Appetizer - 6/10 Euro s.q. APPETIZER OF HOME First dishes PASTA with sauce of duck ( typicall dish ) - 8 Euro GNOCCHI with PESTO - 8 Euro TORTELLI OF SEASON Zia MONICA - 8 Euro EARFLAPS TOMATO WITH SMOKED RICOTTA DEL GRAPPA - 8 Euro PASTA WITH MEAT SAUCE ' OF COLT - 8 Euro second dishes GRILLED VEGETABLES WITH GRILLED CHEESE GRAPPA - 12 Euro STEW MUSSO ( donkey - dish ) WITH RED WINE TASTING - 15 Euro BITES OF VEAL WITH MUSHROOMS - 12 Euro BACCALA' ALLA VICENTINA - 12 Euro LIVER TO VENEXIANA - 12 Euro PLATE WITH RUSTIC SOPRESSA VENETA , CHEESE GRAPPA , POLENTA AND BEANS - 12 Euro MALGA PLATE WITH CHEESE OF GRAPPA - 12 Euro OUR tonnato - 12 Euro ROAST BEEF WITH ENGLISH vegetables GRILLED - 12 Euro CAPRESE SALAD - 12 Euro Desserts SINS OF GROOVE - 4 Euro STRAWBERRIES IN VIN Clinto - 4 Euro OUR TRUFFLE AFFOGATO - 4 Euro COVERED - 2 Euro
Breakfast
Every morning is served a traditional breakfast of cappuccino, butter and jam. Cakes on request.
Surroundings
Bassano del Grappa with its characteristic Ponte degli Alpini , Jacopo da Ponte and its fine pottery are the symbols that has gained international fame . The wooden bridge designed by Andrea Palladio , the Ezzelini Castle , the Civic Museum , the important testimonianz Temple Ossuary and numerous frescoed buildings also embellish the beautiful historic city center . The medieval remains are mixed with Venetian architecture within three city walls , which mark the urban development of the city of Roman origin . The majestic tower overlooking Piazza Garibaldi offers a beautiful view of the city and its surroundings . Cultural life is full of events , shows and major exhibitions . The footpath along the walls offers a beautiful view of the piedmont area and the entire city .
Rates Bed And Breakfast
| | Minimum Price | Maximum Price | |
| --- | --- | --- | --- |
| Price per person per night | 30 | 40 | |
| Price double room per night | 60 | 70 | |
| Triple room Price per night | 90 | 90 | |
Map
Via Marze, 36060 Romano D'Ezzelino - Vicenza - Veneto
How To Reach Us
From Milan : Take A4 Milan Venice, Just After The Exit Of Vicenza Est Take The Autostrada Valdastico A31 . Exit At Dueville And Follow The Signs For Marostica -
From Bassano Del Grappa Station: Direction Romano D'Ezzelino
Guest Review Le Fate Corbezzole
| | |
| --- | --- |
| Clean Room / Apartment : | |
| Location : | |
| Quality rooms : | |
| Services : | |
| Quality/ money : | |
Guest review: 10/10
2 Ratings
(Family with children)
Davvero un posto incantevole! Siamo stati benissimo :-) Excellent
(Couple)
Excellent