Esta Propiedad No Está Disponible Actualmente En Agriturismi.it
Descripción Ai Feudi
Located on the right bank of the river Isonzo, surrounded by nature, and a few steps from historic sites of the Great War, the farm Ai Feuds is a place where you can relax and at the same time discover the old traditions and taste the typical dishes of Friuli . Over the weekend at our farm you can have lunch, dinner, business dinners, christenings. You can taste excellent white and red wines, salami, sausages, sausages, all of its production.The favorable location of the farm allows you to visit the places of the great war, the town of Gradisca d'Isonzo, the fortress town founded by the Venetians in 1492, Aquileia, a city founded by the Romans and Grado.
Camas: 16
TipologÌa:
Apartamentos Habitaciones
Servicios Casa-rural
You can find at the farm products typical of the area, we have products such as salami, sausages, vegetables and vegetables and to finish the wine.
Restaurante
JardÌn
Parque
Aparcamiento Gratis
TV
Calefacción
Aire Acondicionado
Descripción habitaciones
The Farm has 8 comfortable rooms, equipped with TV, air conditioning, in which you can relax.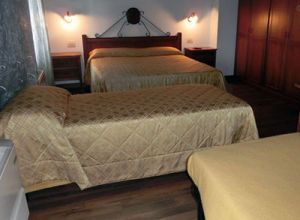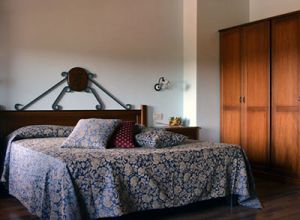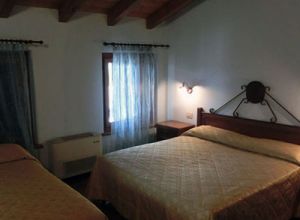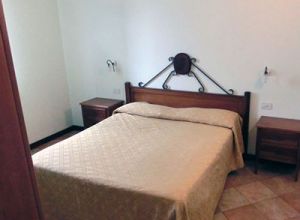 Desayuno
In the morning, a healthy, wholesome breakfast awaits you in the dining room or on the porch, with the milk from our cows, homemade cakes and cold cuts of own production.
Mapa
Via P. E F. Venuti, 34072 Gradisca D'Isonzo - Gorizia - Friul-Venecia-Jiulia
Esta Propiedad No Está Disponible Actualmente En Agriturismi.it