Cette Propriété N'est Actuellement Pas Disponible Sur Agriturismi.it
Description Ai Feudi
Located on the right bank of the river Isonzo, surrounded by nature, and a few steps from historic sites of the Great War, the farm Ai Feuds is a place where you can relax and at the same time discover the old traditions and taste the typical dishes of Friuli . Over the weekend at our farm you can have lunch, dinner, business dinners, christenings. You can taste excellent white and red wines, salami, sausages, sausages, all of its production.The favorable location of the farm allows you to visit the places of the great war, the town of Gradisca d'Isonzo, the fortress town founded by the Venetians in 1492, Aquileia, a city founded by the Romans and Grado.
Places: 16
Typologie:
Appartements Chambres
Services Agritourisme
You can find at the farm products typical of the area, we have products such as salami, sausages, vegetables and vegetables and to finish the wine.
Restaurant
Jardin
Parc
Parking Gratuit
Télévision
Chauffage
Air Conditionné
Description des chambres
The Farm has 8 comfortable rooms, equipped with TV, air conditioning, in which you can relax.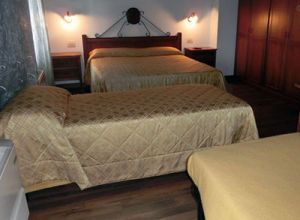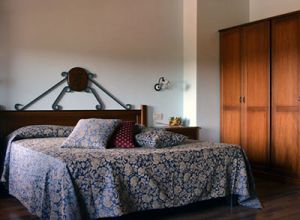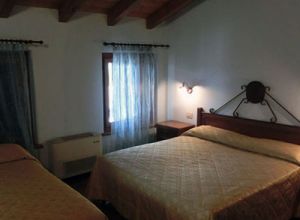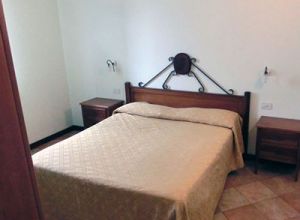 Restaurant Agritourisme Ai Feudi
The cuisine is traditional and local level, we only use products that we cultivated and bred in addition to other typical products of our land.
Cuisine Typique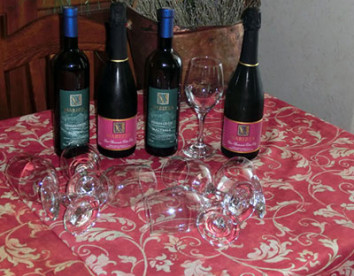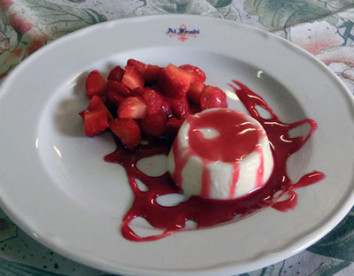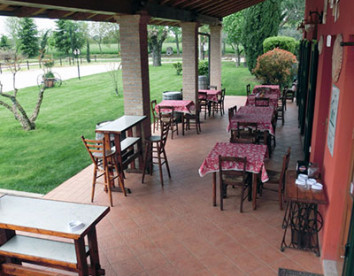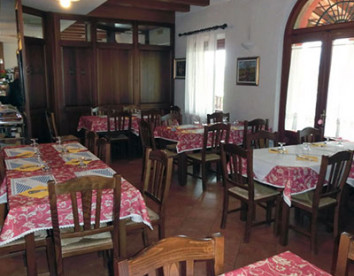 Petit Déjeuner
In the morning, a healthy, wholesome breakfast awaits you in the dining room or on the porch, with the milk from our cows, homemade cakes and cold cuts of own production.
Tarifs Agritourisme
| | Miner Prix | Prix Maximum | |
| --- | --- | --- | --- |
| Prix par personne par nuit | 30 | 35 | |
| Prix chambre double par nuit | 60 | 70 | |
| Chambre triple Prix par nuit | 75 | 90 | |
| Prix de famille chambre par nuit | 100 | 100 | |
Carte
Via P. E F. Venuti, 34072 Gradisca D'Isonzo - Gorizia - Frioul-venetie-julienne
Avis Client Ai Feudi
| | |
| --- | --- |
| Clean Room / Appartement : | |
| Situation : | |
| Chambres qualité : | |
| Services : | |
| Qualité/ argent : | |
Évaluation des clients:
10
/
10
(En famille avec enfants)
Siamo stati in questa struttura per i 5 giorni di Pasqua. Abbiamo mangiato li tutte le sere e dobbiamo dire che il servizio e i pasti erano eccellenti, con ampia scelta di piatti!!
Tutto molto bello e vicino ai luoghi di interesse. Il personale molto gentile e cortese, sempre disponibile!! Veramente un ottimo posto, da consigliare!!! Excellent
(En famille avec enfants)
Posto molto grazioso e pulitissimo! Stanza favolosa, spaziosa ed accogliente...unico neo poco insonorizzata con la stanza accanto ed i nostri vicini si alzavano all'alba!!!!!! Ottimo rapporto qualità prezzo. Bon
(Autres)
Ottimo posto per chi vuol stare bene tranquillo vicino a tutto mare montagna ottimo Excellent
(Autres)
Excellent
(En famille avec enfants)
Excellent
(Adulte)
Excellent
(Adulte)
Un soggiorno gradevolissimo in stanza grande e funzionale con ben 3 finestre (1 in bagno). Pulizia e cortesia caratterizzano il servizio. Ricca colazione compresa nel prezzo veramente basso per il servizio offerto. E se si vuole nelle giornate di apertura si mangia anche bene a prezzo onestissimo. Excellent
(Adulte)
Posto fantastico, rapporto qualità prezzo ottimo, il tutto servito con molta cortesia e gentilezza! Excellent
(Adulte)
OTTIMA Excellent
(En famille avec enfants)
Cordialità e disponibilità ottima, magnifica posizione dell'agriturismo e cucina friulana ottima e abbondante. Excellent
(Autres)
Excellent
Cette Propriété N'est Actuellement Pas Disponible Sur Agriturismi.it