Country House in Lombardy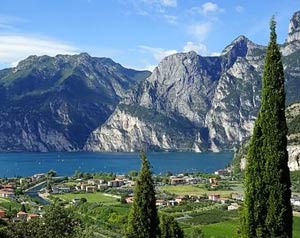 Beyond its industrialized centres, Lombardy is a land which hosts important cities of artistic interest such as Milan, Brescia, Mantua, the green Alpi Retiche and Stelvio Park, the ancient cave art in Valcamonica. Moreover, the lakes offer a breathtaking panorama like Rocca di Angera on Lake Maggiore and Sirmione on Garda Lake, in a mixture of gastronomic traditions among freshwater fishes, cheeses and buckwheat.
Don't miss
Milan, Mantua, Brescia, Valtellina and Stelvio National Park, Lake Maggiore, Como Lake and Garda Lake
Local food
Cuisine: Cassoeula, Pizzoccheri, Torrone, Polenta Taragna, Cotoletta alla milanese. Wine: Franciacorta, Valtellina, Oltrepo Pavese.