Country House in Piedmont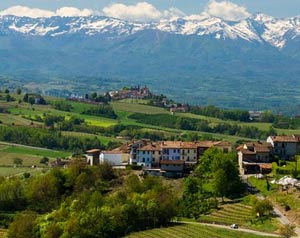 Piedmont region hosts some of the most precious Italian natural jewels like Monterosa and Monviso mountains and the source of Po river, but also some treasures of world heritage: the ancient Residences of the Royal House of Savoy. Churches, castles and thermal resorts mix with lush landscapes through hills, mountains and plain. A special element of this territory are the wine bar and shops, guardians of another Piedmont treasure: wine.
Don't miss
Turin, Asti, Vercelli, Langhe and Roero, Residences of the Royal House of Savoy, Monferrato castles.
Local food
Cuisine: Bagna Càuda, Agnolotti, Tajarin, Gianduiotto, Tartufo.
Wines: Barolo, Dolcetto, Brachetto, Nebbiolo, Barbera.